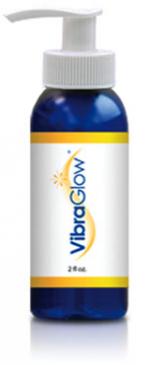 Print Friendly Version
VibraGlow
VibraGlow™ is a healthy alternative to commercial skin creams that may consist of chemicals, preservatives and other undesirable toxic ingredients. VibraGlow™ goes beyond other natural skin creams by nourishing the skin with negatively charged minerals and essential oils.
VibraGlow™ has also been infused with stable energetic frequencies that relax and balance the skin using the proprietary Vibragenics™ Process. Its rich, hydrating properties feed and rejuvenate to ensure younger looking skin. When used regularly there is a noticeable change in the texture and appearance of the skin; non-oily, absorbent and balancing at a deep level. VibraGlow™is nutrition for the skin.
Directions for use: Apply to moist skin after cleansing, twice daily.
Ingredients: Pure Pharmaceutical grade Lanolin oil, Prunus dulcis, Avocado oil, a proprietary blend of anionic minerals and Vibragenics™ infused frequencies.
Contra-indications: For sensitive skin, always perform a skin patch test before using any topical applications.